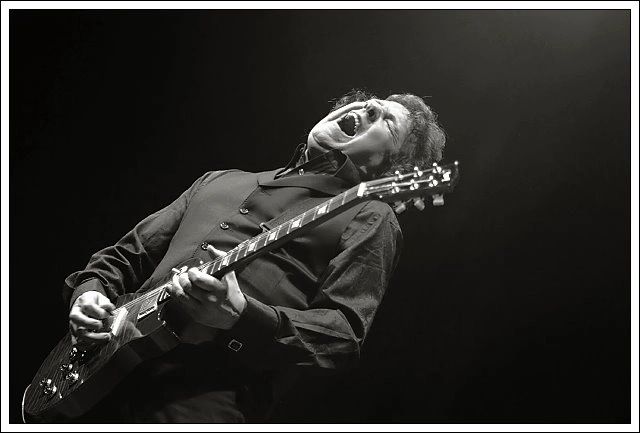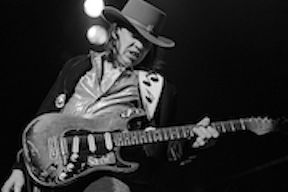 Guitar World Magazine online contributor Scott Marano offers Blues guitar lessons in Newport, RI at the Guitar Strength studios, house call guitar lessons throughout Rhode Island, or online via Skype.
Highlights of Guitar Strength's Blues Guitar Lessons in Rhode Island (and with Skype) include:
-Introduction to and implementation of modes and blues scales

-Extended and expanded chords, inversions, and arpeggios

-Introduction to advanced techniques
-Focus on rhythm and lead phrasing, blues scale theory, rhythm theory, physical execution of emotion, jamming strategies, and more!
-Instruction in playing with a group, live playing, recording techniques

-Email follow-up and support on lesson materials, ensuring progress in the "between" period from lesson to lesson.
-Studies based upon the understanding of techniques and theories used in the playing of Stevie Ray Vaughan, Gary Moore, Jeff Beck, Derek Trucks, David Gilmour, Jimi Hendrix,
Keith Richards,
Eric Clapton, Joe Bonamassa, Warren Haynes, B.B. King, Eric Johnson, Billy Gibbons, Buddy Guy, Robert Cray, Albert King, Freddie King, Carlos Santana, Muddy Waters, and MANY MORE!

Get the BEST Blues Guitar Lessons in Rhode Island with a patient, polite, and professional guitar teacher who focuses on the student's need and desires.
Become the guitarist you want to be and GET RESULTS NOW!



Email
BluesLessons@GuitarStrength.com
for more info or to schedule a lesson!